John Bunyan's Christian Behavior is a marvelously useful little work.  Unfortunately, it is also hundreds of years old and difficult to read.  Here I attempt to modernize the most immediately relevant part, and I hope to continue and add on some of the other parts.  I have had to add phrases here and there and try to simplify some things, because I think Bunyan's assumptions of his audience's foreknoweledge is different and inaccurate for today's audience, and I have also changed the Scripture text to the modern ESV (modernizing the old English seemed pointless when we have our own even more accurate translation available).  But I've tried to understand and put forth what Bunyan intended to communicate as accurately as my grasp of English allows, without adding or taking away anything on my own.  Let me only add that there is some very useful advice hiding in the "Objections" section even for us whose situation is far from objectionable.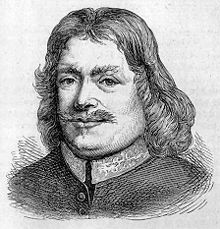 First, let me speak to the wives.  The wife is bound by Scripture to her husband, as long as he lives (Romans 7:2).  Therefore her work and place is in the family.
Let me discuss the things which the wife should conscientiously observe in the way she treats her husband.
She must look upon him as her head and lord.
"The head of a wife is her husband" (1 Corinthians 11:3), and so Sarah called Abraham lord (1 Peter 3:6).
She should therefore be subject to him, as is fit in the Lord.
Paul says, "wives, submit to your own husbands, as to the Lord" (Ephesians 5:22; 1 Peter 3:1; Colossians 3:18).  As I said earlier [in a different section of the book], if the husband walks toward his wife in a becoming manner, he will be an ordinance of God to her, in addition to the relation of a husband, that will show her how Christ loves His church.  Similarly, if the wife walks with her husband in a becoming manner, she will preach the obedience of the church to her husband. "Now as the church submits to Christ, so also wives should submit in everything to their husbands" (Ephesians 5:24).
Run away from these evil tendencies:
A wandering and gossiping spirit.
  This is evil in the church, and it is also evil in a wife, because she is the figure of a church.  Christ loves to have his spouse keep at home, i.e. to be with him in the faith and practice of His things – not to be ranging and meddling with the things of Satan.  So, too, wives should not be prone to wandering and gossiping outside their home.  Proverbs 7:11 says, "She is loud and wayward; her feet do not stay at home."  Wives should be about their husbands' business at home, as Paul says, let them "be self-controlled, pure, working at home, kind, and submissive to their own husbands."  Why?  So "that the word of God may not be reviled" (Titus 2:5).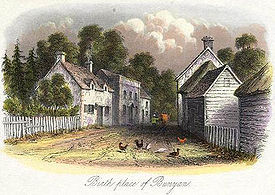 An idle, talking, or squabbling tongue.
  This is an odious habit in all women, married or not, if they behave like parrots and do not control their tongues.  But the wife, who knows that her husband is her lord and over her just as Christ is over the church, should control her tongue.  Do you think it is good for the church to ramble and repeat nonsense against Christ rather than being silent before Him, looking to His laws, rather than inventing its own fictions?  Why should the wife behave any differently toward her husband? "Let a woman," Paul writes, "learn quietly with all submissiveness. I do not permit a woman to teach or to exercise authority over a man; rather, she is to remain quiet." (1 Timothy 2:11-12).  It is a horrifying thing to see a woman so much as once in her life to strive to be over her husband; she ought in everything to be in subjection to him, and to do everything she does as if her ability, license, and authority is from her husband.  This is her glory, to be under him, just as the church is under Christ; "she opens her mouth with wisdom, and the teaching of kindness is on her tongue" (Proverbs 31:26).
Taking on immodest apparel or behavior.
  This is evil both outside the home and inside.  Outside, it not only gives a poor example, but tempts others to lust and vulgar behavior.  In the home, it offends a godly husband, and encourages ungodliness in children.  So, "women should adorn themselves in respectable apparel, with modesty and self-control, not with braided hair and gold or pearls or costly attire," (1 Timothy 2:9-10), and, "do not let your adorning be external—the braiding of hair and the putting on of gold jewelry, or the clothing you wear—but let your adorning be the hidden person of the heart with the imperishable beauty of a gentle and quiet spirit, which in God's sight is very precious. For this is how the holy women who hoped in God used to adorn themselves, by submitting to their own husbands" (1 Peter 3:3-5).
Do not think, however, that because of the subjection I have just discussed, that I intend women should be their husbands' slaves.  Women are their husbands' yoke fellows, their flesh and their bones, and he is not a man that hates his own flesh or is bitter against it (Ephesians 5:29).  Let every man "however, let each one of you love his wife as himself, and let the wife see that she respects her husband" (Ephesians 5:33).  The wife is master of the house next to her husband, and is to rule all in his absence: in his presence, she is to guide the house, to bring up the children, provided she does it so that no adversary can reproach her (1 Timothy 5:10, 13).  "An excellent wife who can find? She is far more precious than jewels. A gracious woman gets honor, and an excellent wife is the crown of her husband," (Proverbs 31: 10, 11:16, 12:4).
Objection: But my husband is an unbeliever. What can I do?
In that case, what I have said is even more important for you.  Your husband as an unbeliever will be even more watchful to take your mistakes and weaknesses and throw them as dirt in the face of God and your Savior.  He will be apt to make the worst of each of your words, actions, and gestures, and all this will harden his heart even further and prejudice him and cause opposition to his own salvation.  So Peter said, "wives, be subject to your own husbands, so that even if some do not obey the word, they may be won without a word by the conduct of their wives" (1 Peter 3:1-2).  Your husband's salvation or damnation is strongly influenced by your manner and behavior before him.  So, if there is any fear of God in you, or any love for your husband, seek to win him to the love of his own salvation by your behavior full of meekness, modesty, holiness, and humble behavior toward your husband.  By doing this, "how do you know, wife, whether you will save your husband" (1 Corinthians 7:16).
Objection: But my husband is not just an unbeliever, he is very prone to be contrary to God, to be easily irritated, and quick to anger. I don't know how to speak to him, or behave in front of him.
Indeed, there are some wives in great slavery because of their ungodly husbands, and we should always pity and pray for them so that they may be even more watchful and careful in all their ways.
1. Be very faithful to him in all the things of this life.
2. Patiently bear his unruly and sinful behavior: remember that you are alive in Christ and he is dead in sin; you are principled by grace, he is principled by sin.  But, seeing grace is stronger than sin, and virtue is stronger than vice, do not be overcome by his vileness, but overcome it with your virtues (Romans 12:21).  It is a shame for those who are filled with grace to be as careless with their words as those who do not have that grace: "whoever is slow to anger has great understanding, but he who has a hasty temper exalts folly" (Proverbs 14:29).
3. A wise woman will observe convenient times and seasons, if at any time you want to speak to your husband for his conviction, concerning anything, whether good or evil. There is "a time to keep silence, and a time to speak" (Ecclesiastes 3:7).  Now for the right timing for your intentions, here are some thoughts:
Consider his disposition, and approach him when he is the least in the thrall of those sins that are so bothersome to you.  Abigail would not speak a word to her disagreeable husband until he was no longer under the influence of alcohol, and was in a sober temper (1 Samuel 25:36-37).  If you don't take heed of his disposition, that's why so much of what you say seems to be ineffectual.
Talk to him when he's being loving and friendly toward you, and when he proves his love and delight in you.  This is what Esther did with her husband the king, and she prevailed (Esther 5:3,6; 7:1,2).
Notice when he is seized by conviction, and follow his conviction up with sound and serious words from Scripture.  This is similar to how Manoah's wife dealt with her husband (Judges 13:22,23).  Even then, a) let your words be few, and b) let nothing you say be domineering over him, but still take care to speak to him respectfully as your head and lord, pleading and entreating him, and c) speak in such a sympathetic spirit, with deep and obvious affection for his well-being, that the entire manner of your speech and behavior toward him is itself an argument that you are speaking in love as one who is aware of his misery, and enflamed with the desire in your soul for him to be converted to Christ.  Further, d) follow your words and your behavior with prayer for his soul, and e) continue to keep your behavior holy, pure, and modest before him.
Objection: But my husband is an addict, a fool, and can't even hold down a stable job.
Still, you must know he is your head, your lord, and your husband.You must take great care that you don't want to steal his authority.  He was not made for you, for you to rule over him, but he was made to be your husband, and rule over you (1 Timothy 2:12, 1 Corinthians 11:3, 8).So, even though you may have more discretion and ability than he does, you have to keep in mind that you, and all that is yours, is to be used under his authority.  Even "everything" (Ephesians 5:24).  Be careful that what you do is not done to your name and your credit, but to his; not to your praise but to his; arranging everything so that by your hard work and wisdom, no one may discover your husband's weaknesses due to your actions.  "An excellent wife is the crown of her husband, but she who brings shame is like rottenness in his bones" and, "she does him good, and not harm, all the days of her life" (Proverbs 12:4, 31:12).
Therefore act, and behave, as one who is under the power and authority of your husband.
Conclusion
As far as your behavior to your children and your servants: you are a parent and an employer, and so you ought to consider yourself.  Because the believing wife is a figure of the church, she ought, as the church, to nourish and instruct her children and her servants, just as the church.  And, actually, the wife being always at home, has a great advantage in this task – so do it, and may the Lord prosper your obedience.